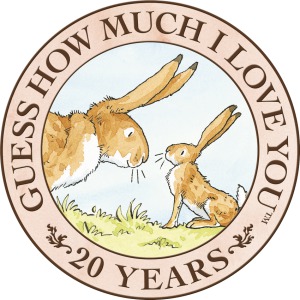 Celebrating 20 Years of Guess How Much I Love You
16 January 2015
Sometimes, when you love someone very, very much, you want to find a way of describing how much you treasure them. But, as Little Nutbrown Hare and Big Nutbrown Hare discover, love is not always an easy thing to measure!
For two decades, Sam McBratney's timeless story, beautifully portrayed by Anita Jeram's gentle watercolours, has captured the deep and tender bond that is precious between loved ones.
With more than 28 million copies sold, in 53 languages worldwide, Guess How Much I Love You is
one of the world's best-loved picture books, and can now be enjoyed by a new generation.
We're celebrating 20 years of the beautiful book throughout 2015.
Return to News