Heart-warming gifts for cold winter nights at Debenhams
30 October 2015
Indulge the one you love this Christmas and snuggle up with an exclusive Guess How Much I Love You gift range, now available at Debenhams!
Drawing on all the wonderful winter comforts, from settling down with a mug of steaming hot chocolate to cuddling up with a hot water bottle and sharing a story, this gift range is all about spoiling someone special at Christmas and letting them know you love them.
It features Big and Little Nutbrown Hare and includes a Little Nutbrown Hare ceramic money box and chocolate coin set, a Breakfast hot chocolate set that includes a ceramic mug, bowl and luxurious hot chocolate mix, and a Bedtime story hot chocolate set which includes a mini edition of the picture book. There's also a Guess How Much I Love You mug, hot chocolate and plush set and a hot water bottle, mug and hot chocolate set. All the gift sets are beautifully packaged, featuring stunning Guess How Much I Love You winter-themed illustrations.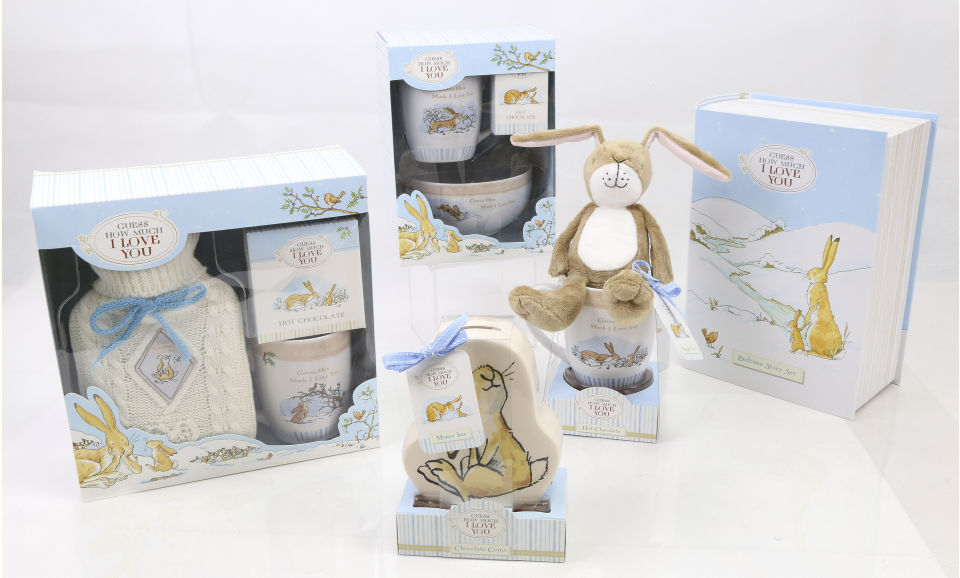 Return to News