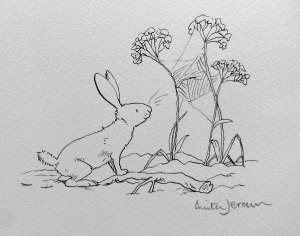 Anita Jeram celebrates 20 years of Guess How Much I Love You
5 August 2015
Illustrationcupboard Gallery is hosting a 20 year anniversary exhibition for Guess How Much I Love You with illustrator Anita Jeram and author Sam McBratney.
The exhibition offers an unrivalled opportunity for visitors, enthusiasts and collectors to view and acquire pieces from a unique archive of over 90 related works – never seen before.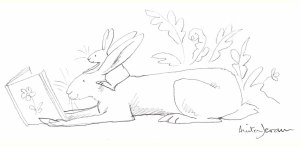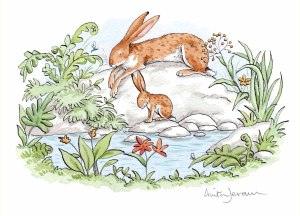 Amongst a variety of original artwork by Anita is a very rare selection of original full-colour working illustrations produced for the original book. These original watercolours have never been exhibited before and are offered for sale by Illustrationcupboard, providing collectors and enthusiasts an unparallel chance to buy Anita's work for this iconic picture book.

Alongside this there will be associated merchandising artwork and even some of Anita's rare and beautiful personal character-study embroideries. With a selection of books on sale, including the new 20th Anniversary slipcase edition signed by Anita, this exhibition is sure to be the most exciting event of the summer vacations!
Visit Illustrationcupboard to see the range of artwork available to buy!
Return to News