Guess How Much I Love You: One More Tickle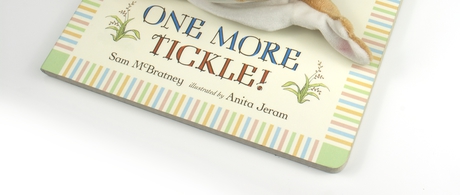 A wonderful new story including a cuddly hare hand puppet from the award-winning creators of Guess How Much I Love You.
Little Nutbrown Hare wants to discover if Big Nutbrown Hare is ticklish in this charming tale, based on the well-known characters from the original book. Little ones will love joining in as they try to find out just how ticklish Big Nutbrown Hare actually is - and in turn they might find that they have one or two tickles too! A delightful interactive board book that will have everybody saying "Aaaah."
Product Details
Format:

Board Book
Stockists
Return to Books